Classic RPCM® Cooling Vests feature side elastic straps and over-the-shoulder adjustability to fit a wide range of body sizes. RPCM® Cool Vests provide you with the maximum comfort available in the market today. They maintain a cool, constant 59°F/15°C temperature for up to 2½ hours, weigh less than 5 lbs., and recharge in minutes. The Classic RPCM® Cool Vest in Safety Blue uses PVC-coated nylon mesh fabric and is extremely durable. It can be easily cleaned in regular laundry or by just hosing it off. Cooling packs can be replaced without removing the vest.
Product Details:
State of the art bio-based cooling packs remain 59°F for up to 2½ hours, recharge in minutes. Glacier Tek's unique RPCM® Cooling Vests are the only BioPreferred Renewable Phase Change Material body cooling products on the market and also the only PCM body cooling products which contain no hazardous chemicals or ingredients.
RPCM® Cool Packs quickly recharge in only 20 minutes in ice & water.
RPCM® Cool Packs may also be recharged in a refrigerator or freezer, basically anything cooler than 59°F/15°C.
RPCM® Cool Vests are Glacier Tek's exclusive patent-pending technology that uses a unique 'green' formula.
RPCM® is the only safe and natural alternative to the petroleum-based phase change materials on the market.

Phase Change Material Technology
Imagine a Cooling Vest that maintains a comfortable temperature even in the most extreme heated environments. That's what you get with the patented renewable phase change cooling technology utilized in Glacier Tek's RPCM® Cool Vests. This bio-based thermal energy storage material, known as renewable phase change material, is designed to absorb heat generated by the wearer. It remains thermally stable at 59°F (15°C) during use and helps maintain a normal body temperature for hours.
Picture an ordinary ice or gel-cooled vest. It needs to be chilled below 0°, then maintains that freezing temperature. Hold an ice cube against your skin and you get the picture - it's simply too cold to be comfortable. To alleviate the discomfort, insulating under-garments are needed as a barrier to the body, defeating the very purpose of a cooling vest.
With the renewable phase change material technology(RPCM®), you'll stay cool and comfortable at a temperature that feels natural to your skin and body. So comfortable in fact, that the RPCM® Cooling Vest can be worn directly against your skin without fear of frostbite, tissue damage, or discomfort.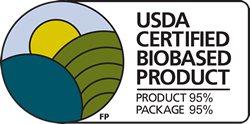 What is RPCM® (Renewable Phase Change Material)?

Answer: The only phase change material for body cooling vest on the market that is Completely Safe!



RPCM®

(Renewable Phase Change Material) is made from high-technology processed fats and oils - it's classified as "food grade" by the FDA. Think of it as "second generation" phase change material for the 21st century. All other phase change material (PCM) cooling vests use old-style petroleum byproducts like hexadecane, which contain hazardous chemicals. If it doesn't say RPCM®, it's just not safe!



RPCM®

Cooling Vests maintain a comfortable 59°F (15°C), while ice or gel based systems are too cold at 32°F (0°C) or less.



RPCM®

Cool Packs quickly recharge in only 20 minutes in icewater. They can also be recharged in a fridge or freezer.



RPCM®

Cooling Vests use Glacier Tek's exclusive, patented thermal energy storage material technology that uses a unique 'green' formula. RPCM® contains absolutely no hazardous ingredients or chemicals and is completely non-toxic.

RPCM® Cooling Vests are the only thermal energy storage material technology listed by the USDA as BioPreferred.


"Here's what they're saying about RPCM® Cooling Vests!"

As a Department of Defense subcontractor, I just spent 20 months in Iraq working in an open air warehouse where we loaded and unloaded as many as 100 tractor-trailers each day. Daytime temperatures were 145°F in the sun during July and the first couple weeks of August. Temperatures in the shade were a comfortable 125°F. I tell you no one can appreciate the reality of working in these conditions. No one, unless of course you have been there! The RPCM® Cool Vest was my life saver in these conditions. While they functioned for several hours, the best characteristic was the ease of recharging by placing the cool packs in ice water for 15-20 minutes I was then good for another few hours in these conditions. Take a break, ice down the packs, and back to work. As I stated the RPCM® Cool Vest was a life saver (as well as a great tool to avoid distemper!) Thanks!
Lee F. - Roswell, Georgia

"I was really surprised by how quickly the RPCM® Cool Packs solidified in the ice water. When I put on the vest, temperatures were an ambient 111.2° F (44° C) in the shade, and I could feel relief from the heat right away! While I was racing, I almost forgot I was wearing the RPCM® Cooling Vest because it never got in the way, and I never got flustered while driving due to heat stress. I know from experience getting hot can do that. Once the race was over, I put the Cool Packs back into the cooler and my vest was ready in time for my next race."
Sarah - Toowoomba, Australia

"Living with Multiple Sclerosis can be difficult in so many ways. One of my major symptoms is that I am heat intolerant. Prior to being diagnosed I exercised my entire life. Since my diagnosis I have been unable to exercise with any regularity or intensity and I am almost home bound during the summer months. I was extremely skeptical at first about the RPCM® Cooling Vest, but it has changed a major portion of my life. I may never achieve what I did before MS but at least I am still in the game. It is so effective and simple to use and on top of that it works. Thank you. I highly recommend it to any one that suffers from any form of heat intolerance."
Brad H.